Last updated 5 August, 2022
Press Release: Jeff Bezos: The World-Changing Entrepreneur
"Bezos' empire of achievement, sprawling out across commerce, books, TV, movies, philanthropy, space, and much more, can be traced back to his personal visions and hands-on efforts. By his own endeavours, he has changed the modern world." – Chris McNab
Jeff Bezos is widely considered the most successful business magnate in the world – the founder and executive chairman of Amazon, the world's first centibillionare and a figurehead in the new age in space exploration. But how did he go from selling books out of his garage to where he is today and what can we learn from his extraordinary life?
Chris McNab examines Bezos' career and business empire, looking at his early influences, his education, the founding of Amazon and other business ventures and what sustains his incredible drive to succeed.
Readers can discover how Bezos found investors for Amazon during its infancy, how the idea for Prime subscriptions was conceived (by an employee!), and his personal philosophy for decision-making. Illustrated throughout with photographs chronicling his rise to success, this book is an insightful and entertaining read for aspiring entrepreneurs or anyone who wants to peak behind the curtain of Bezos' business empire.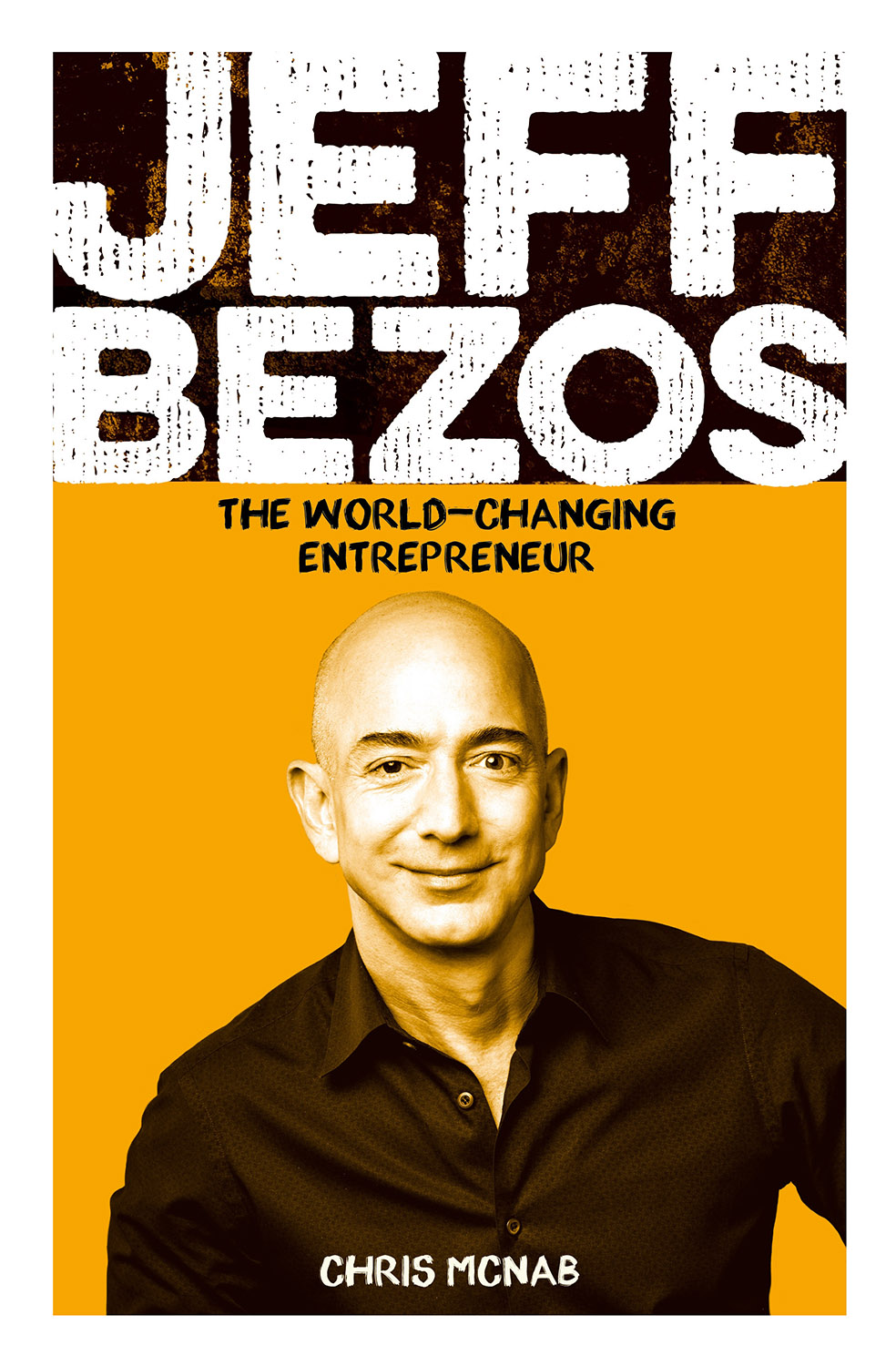 About the Author
Over the course of his two-decade career as an author and editor, Chris McNab has written more than 100 titles, primarily focused on historical and military topics as well as books on popular culture. His titles include: Weapons of War: AK47, 20th-Century Small Arms, A History of the World in 100 Weapons, The Illustrated History of the Vietnam War, The Book of the Poppy and Hitler's Fortresses. In addition to his writing work, Chris has made regular contributions on radio and television.
Publication Details
Publication date: 1st October 2022
Format: Paperback
UK RRP: £8.99
ISBN-13: 9781789501827