Last updated 2 February, 2021
Press Release: Magical Rescue Vets: Oona the Unicorn

Oona the Unicorn is the first in the brand-new Magical Rescue Vets series, following best friends Rosie at Kat and their discovery of Calico Comfrey's Veterinary Surgery hidden in Starfall Forest.
When Rosie moves from the big city to the small village of Springhaven, she leaves all her friends behind. Her only consolation is Starfall Forest – a wilderness next to her house which seems hold many mysteries. When she follows an overgrown path, she catches a glimpse of a unicorn limping through the trees before it disappears from sight.
Rosie meets Kat and together they return to the forest, only to find a hidden entrance leading to Calico Comfrey's Veterinary Surgery. Here they begin a rescue mission with Doctor Clarice to help the injured unicorn. Can they win the trust of the unicorn and find their way back through the mystical Mazewood?
With funny and relatable characters, Oona the Unicorn combines enchanting fantasy and high-energy adventure. Every page features beautiful illustrations by Morgan Huff and is perfect for readers aged 7-10.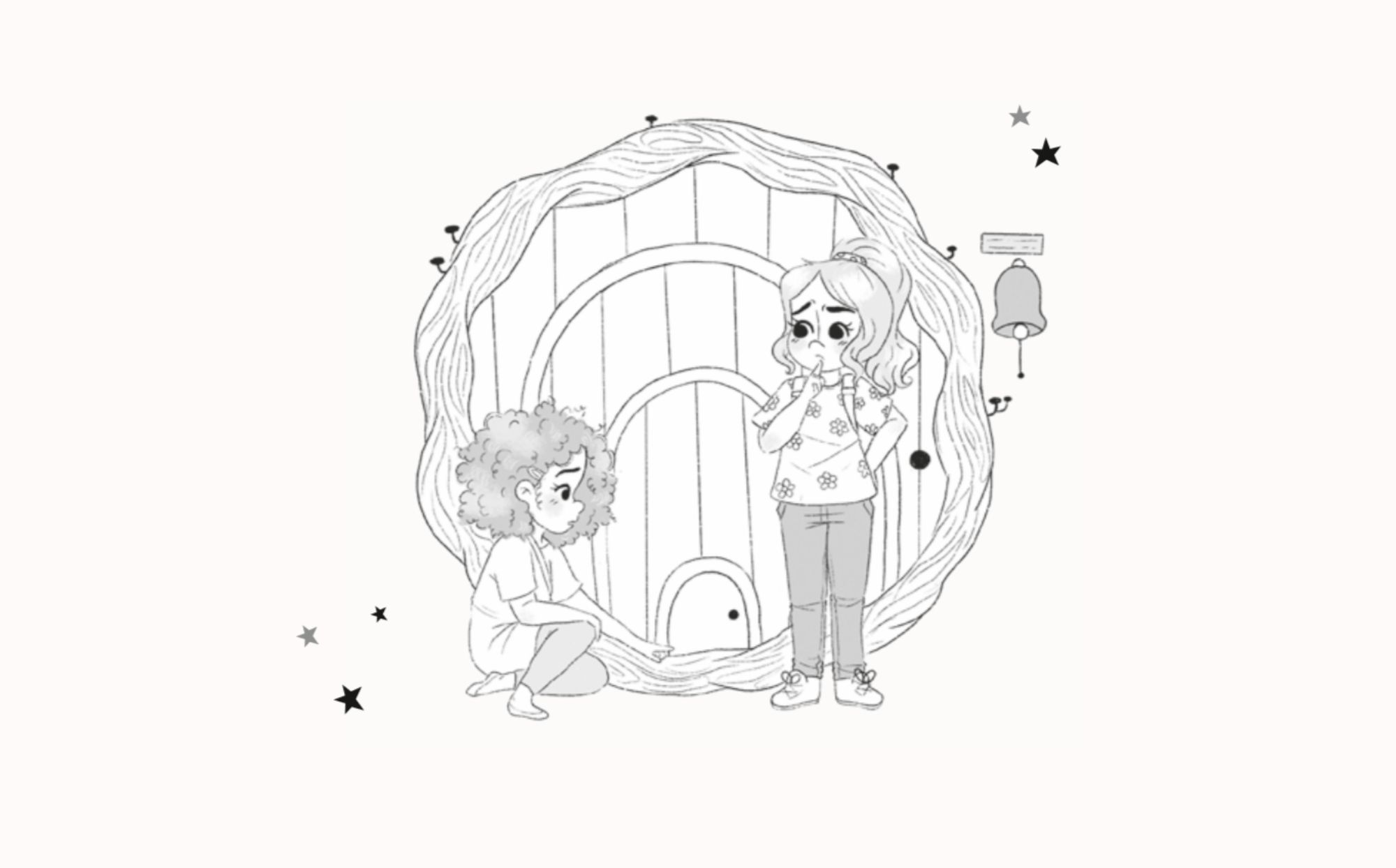 About the Series
Most people think that dragons and unicorns don't exist outside of story books but Kat and Rosie know better! The best friends have been helping out at Calico Comfrey's Veterinary Surgery ever since they stumbled across its secret door one summer holiday. Young readers can join the pair on their adventures to rescue and care for the incredible, enchanted creatures of Starfall Forest. Along the way, they might learn some valuable lessons about bravery, friendship, and loyalty!
About The Author
Melody Lockhart is an English children's author who loves fantasy and all things magical. Her other books for the Magical Rescue Vets series include Jade the Gem Dragon and Blaze the Phoenix.
About the Illustrator
Morgan Huff has been creating art ever since she could hold a pencil. Since receiving a Bachelors of Fine Arts with a focus in illustration, she has gone on to work with such clients as Dreamworks and Harper Collins. She finds inspiration in nature, animals, and the joy of simple yet beautiful moments.
Notes For Editors
This is the first title in the Magical Rescue Vets series.
Suitable for readers aged 7-10.
For fans of Unicorn Academy and Zoe's Rescue Zoo.
Morgan Huff's gorgeous black and white illustrations appear on every page, drawing readers into the story.
Proof copies and PDFs available on request.
Publication Details
Publication Date: 1st June 2021
Format: Paperback
UK RRP: £4.99
ISBN-13: 9781789502947