Last updated 7 April, 2021
Series Spotlight: Elements
Essential introductions to spiritual practices, presented in a beautiful gift format.

From tarot reading to crystal healing, Arcturus Publishing's Elements series brings together wonderful introductions to spiritual practices. As well as exploring the history of these traditions, these delightful guides also include practical tips for bringing their practices into your daily life. Learn to cleanse auras, heal your chakras and much more. These volumes are presented with beautiful Wibalin binding, gold-foil embossed cover designs and full-colour illustrations, making them the perfect gift.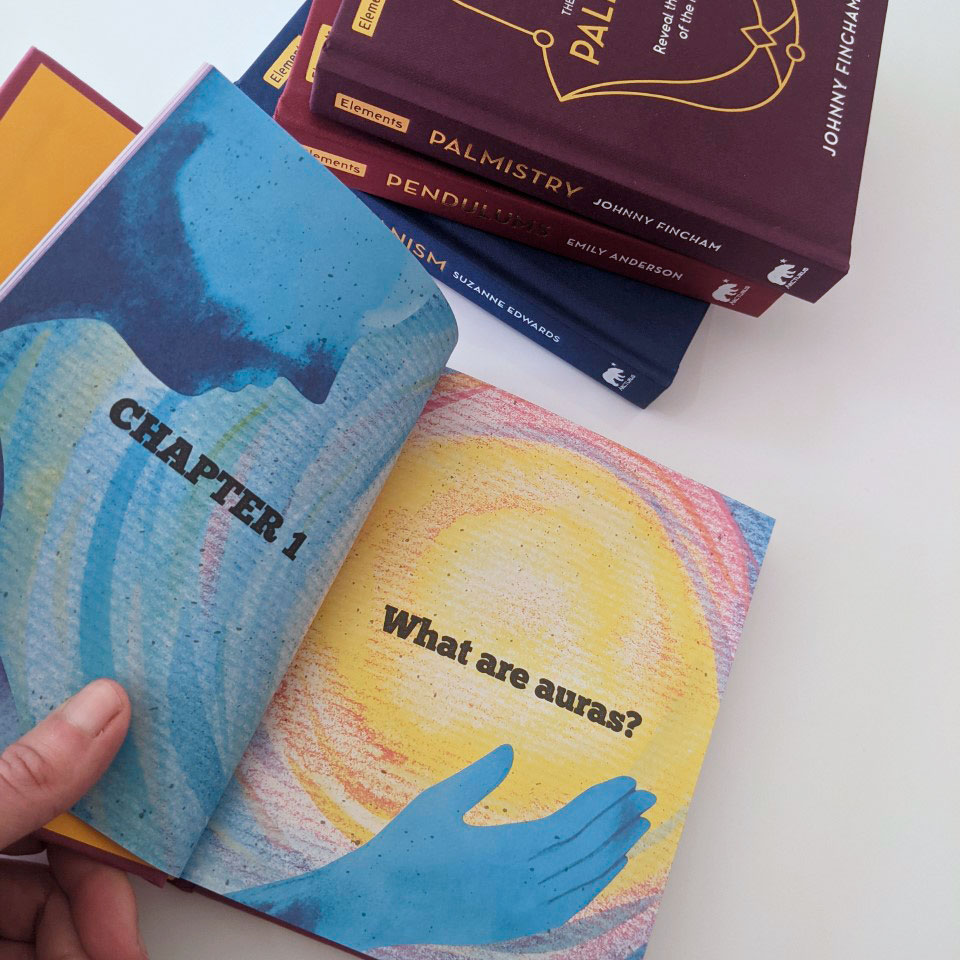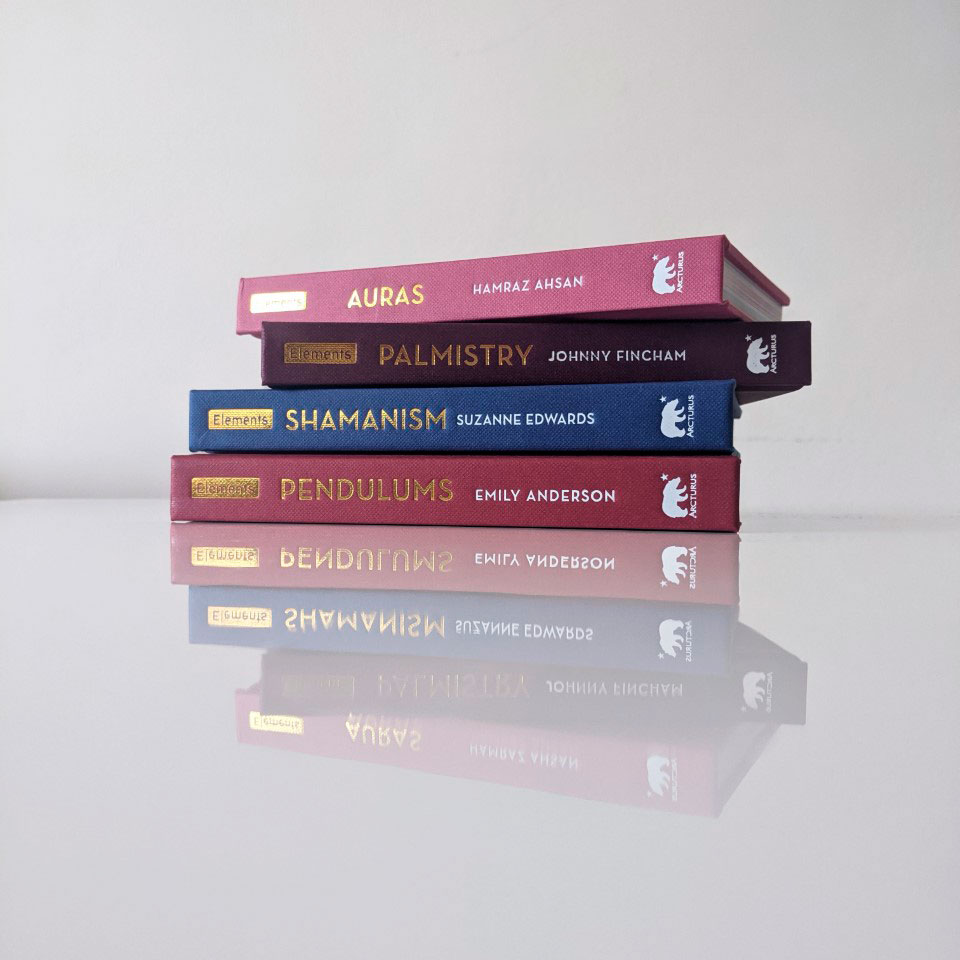 In The Essential Book of Auras, Reiki master Hamraz Ahsan introduces readers to the beliefs and practices surrounding these subtle aura bodies, including techniques to see the auras of those around you, yoga poses to balance your aura and meditations to protect and strengthen your energy body.
Written by Britain's leading palmist Johnny Fincham, The Essential Book of Palmistry explores how palm reading can be used in on our path to inner fulfilment. Illustrated breakdowns of each section of your hand are shown, including major and minor lines, finger prints, finger lengths, skin texture and more. Instructions on how to give palm readings are also given with useful prompts. This book is an essential and accessible guide for anyone interested in this ancient practice.
The Essential Book of Pendulums by Emily Anderson introduces readers to the intuitive art of pendulum dowsing. It includes tips for finding your perfect pendulum, how to make decisions using pendulums, dowsing over charts and much more. With the help of your pendulum, you can discover a richer, more inspiring and nourishing way of life.
The Essential Book of Shamanism by Suzanne Edwards guides readers on their journey to the world of the spirit, forging a greater connection with nature, our community and sacred spirituality. Discover the history of shamanism, how to recognise your spirit animal, how to create objects of power and much more.
Publication Details
Format: 234 x 153mm Hardback with Wibalin binding
Extent: 160 pages
UK RRP: £9.99